Kemi's varied accommodation offer guarantees a good night's sleep on holiday. You can choose from cottage accommodation a stone's throw from the city center, luxury glass villas by the sea, personalized rooms and apartments in a boutique hotel or quality hotel accommodation in local hotels.
Accommodation
Personal Putiikkihotelli 1932
In the Kemi station park, upstairs of the popular Cafe Hertta, there are individually decorated luxury rooms with a fair touch. The beautifully historic building was built in 1932. The area also has apartments with their own kitchen and bathroom, located in the privacy of their own garden. Here you will find options for a selection of Putiikkihotelli.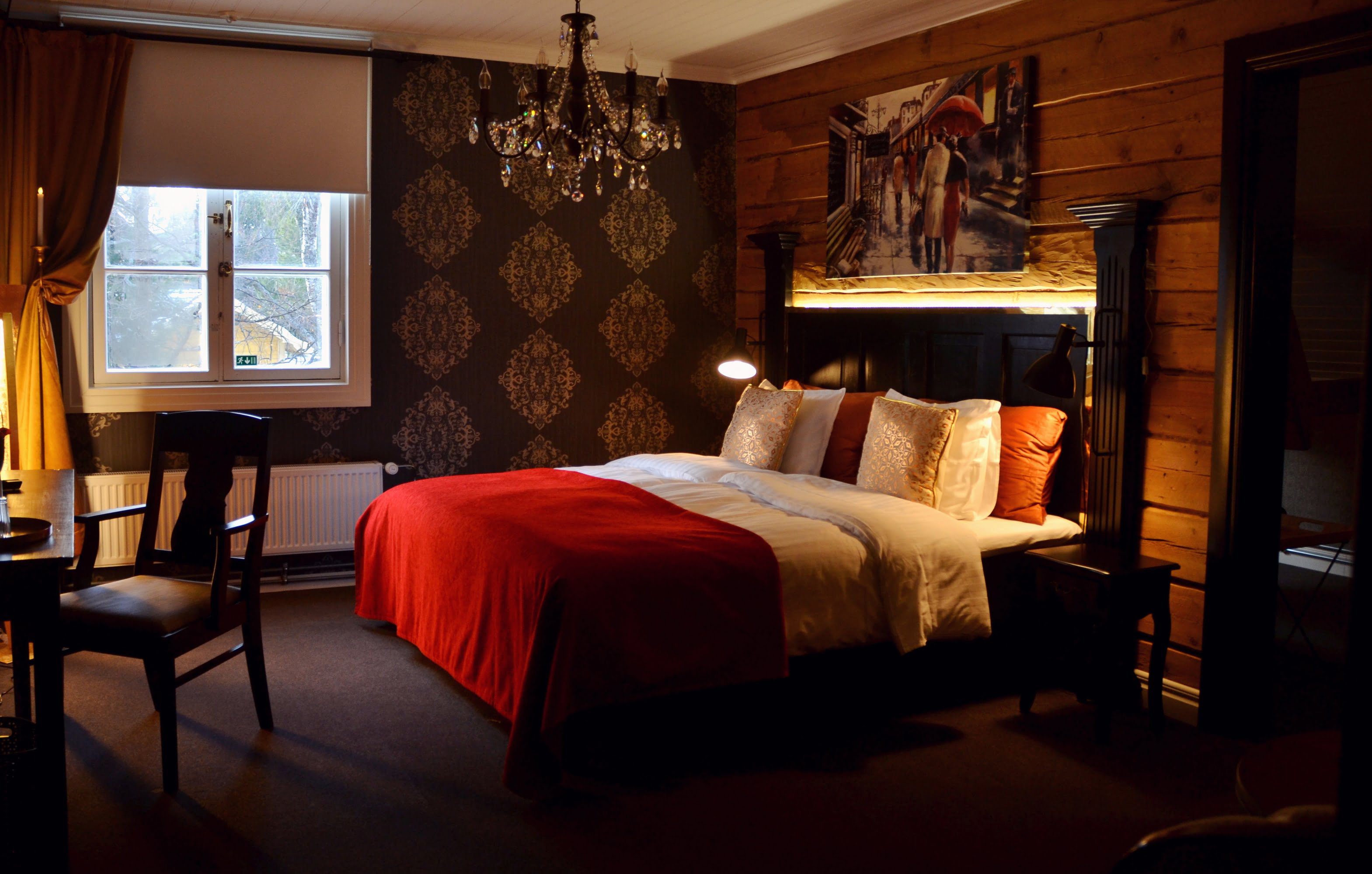 Savotta offers cottage accommodation
Savotta's cottage and campsite are located in a peaceful setting in the heart of the nature, about 8 kilometers from the city center. All cottages have been renovated in May 2017 and the latest addition is the cottages completed in 2020. All cottages have cooking facilities. Guests can rent fatbikes, snowshoes and slides to explore the nearby nature trails. See here for more detailed descriptions of accommodation options and services.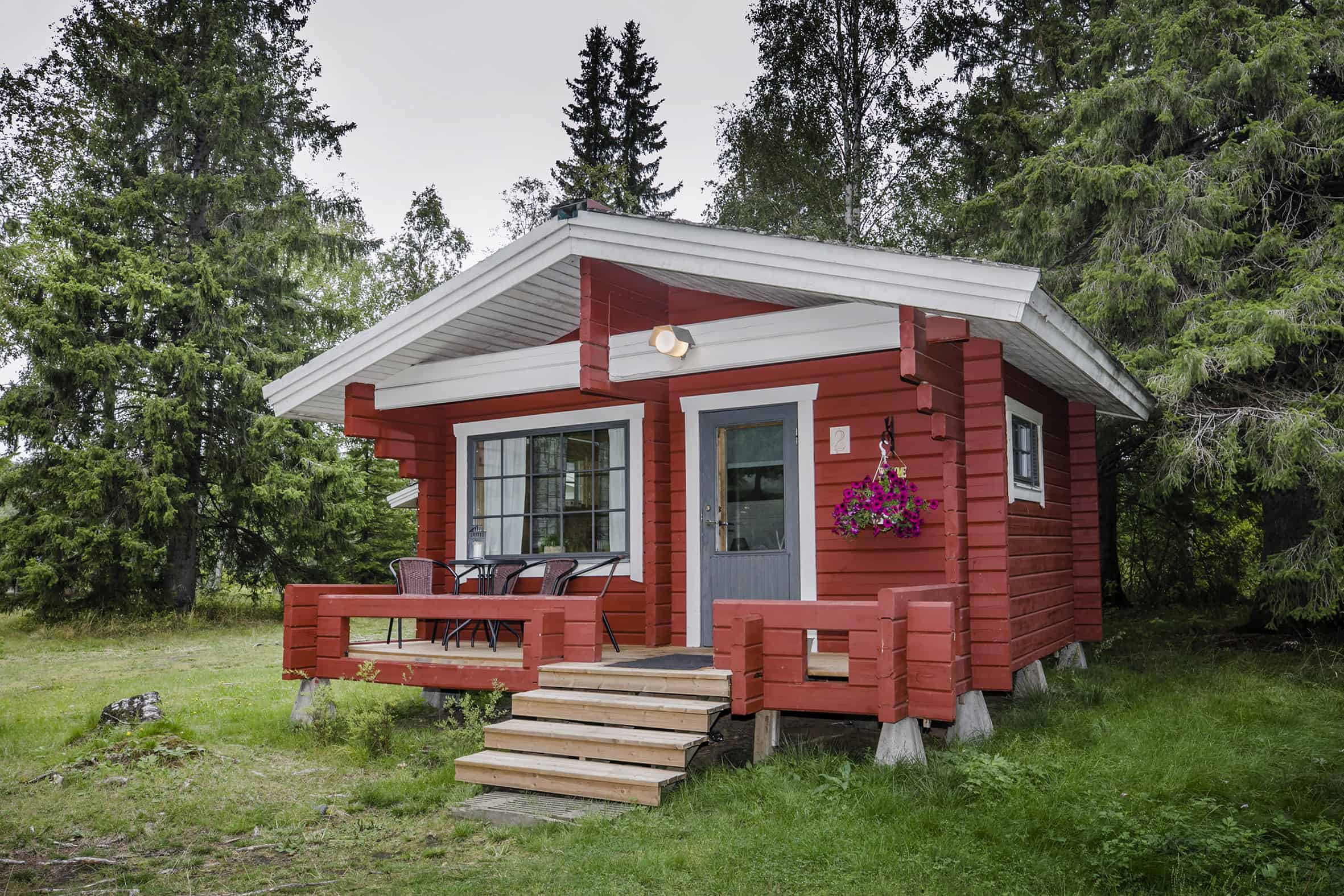 Hotel Toivola
Located near the center of Kemi, the new family-run Hotel Toivola welcomes guests. The operation of the hotel is built around good service and flexible thinking.This is made possible by the involvement of the entire family of enterpreneurs. The hotel's modern setting, a wide range of rooms of different sizes, a guest sauna, parking spaces and a personalized service guarantee a pleasant stay. More detailed information on rooms and services can be found on the website.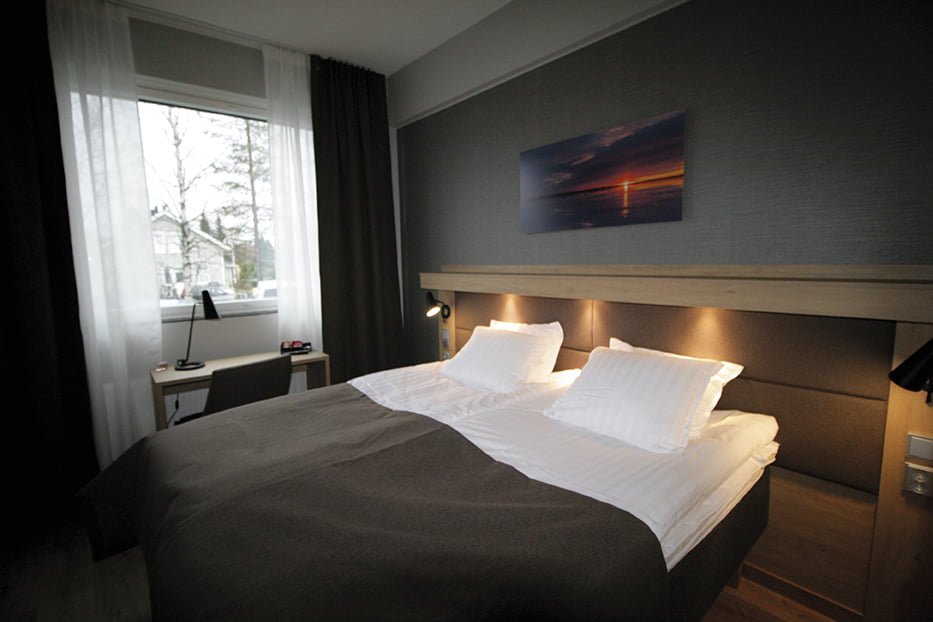 Idyllic Hotel Merihovi
Centrally located in the center of Kemi, the nostalgic and cozy hotel Merihovi offers a warm welcome. The services of Kemi's city center are in the immediate vicinity of the hotel, and the railway station is only 500 meters away. More information about the hotel can be found here.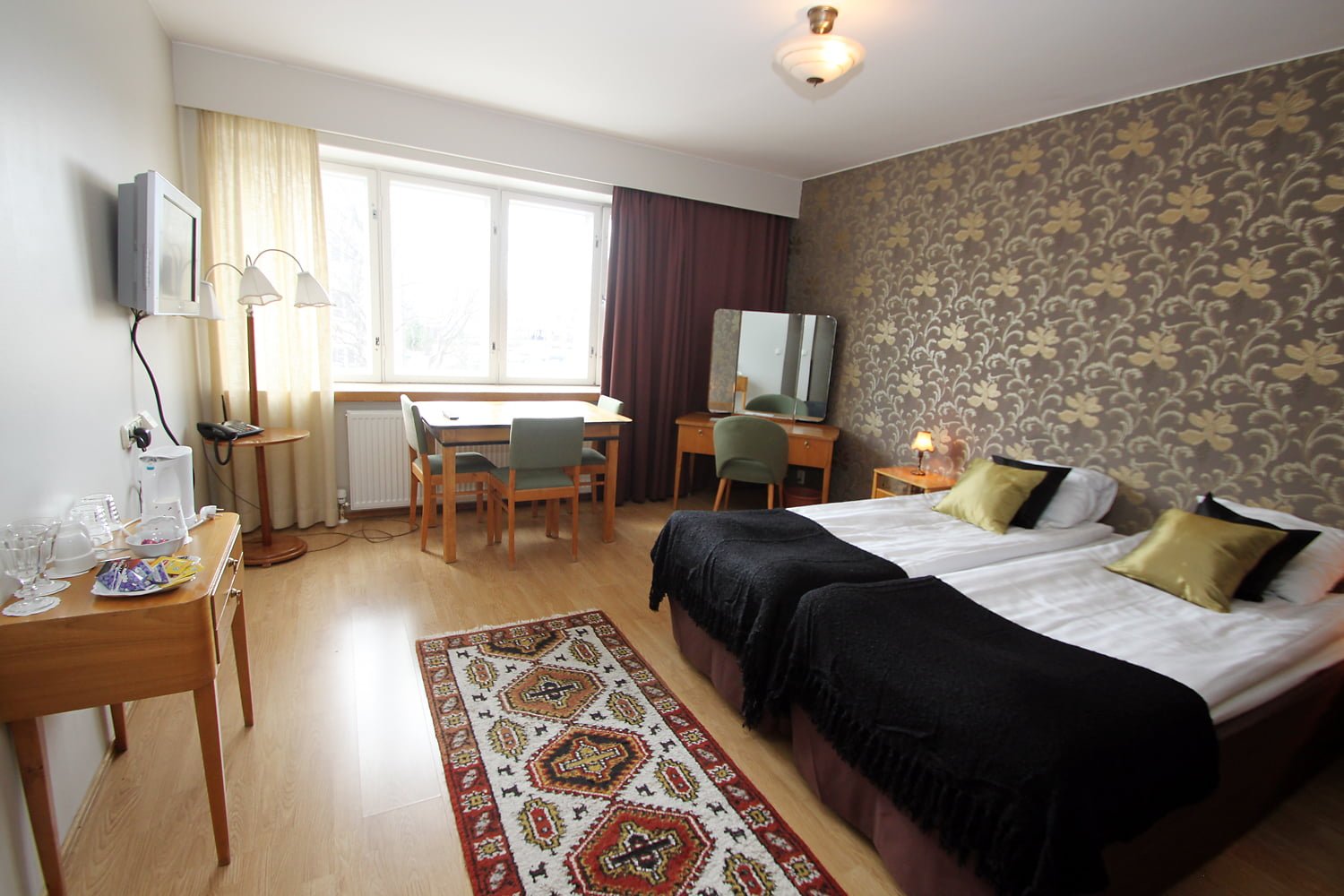 Luxurious accommodation by the sea in Seaside Glass Villas
The seaside villas in the LumiLinna area are only a short distance from the center of Kemi. There is a wide range of activities in the entire LumiLinna area. Visit LumiLinna, the year-round SnowExperience365 or go on a snowmobile safari. The restaurant Lumihiutale with its stunning views also serves in the LumiLinna area. Free entry to SnowExperience365 for guests. More information about the Villas and the SnowCastle area can be found here.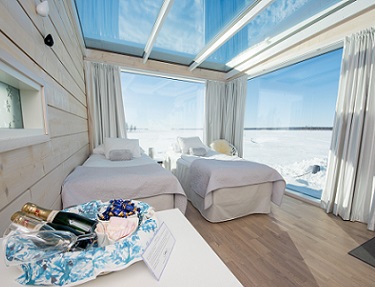 Scandic Kemi – a comfortable hotel
Thanks to its excellent location, the hotel is easy to reach and the city's facilities are right next door. Some rooms have sea views nad some have a private sauna. The traditional hotel offers a comfortable place to relax with good service. More information about Scandic can be found here.