Holiday for two in Kemi
What would a two-night break sound like in the form of a mini-vacation package? The package includes accommodation in the beautiful hotel Merihovi in the center of Kemi. The atmospheric hotel Merihovi consists of 69 personal and cozy rooms. The hotel is within walking distance from railwaystation and the SnowCastle is also within walking distance.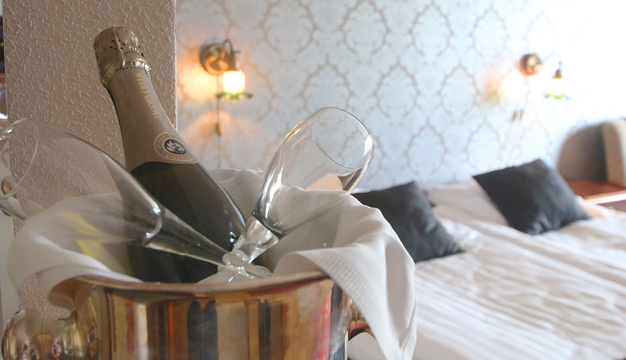 SnowCastle visit, reindeer farm visit and northern lights safari with snowmobiles 
The package includes a visit to Kemi's world-famous SnowCastle, which reopened in 2022 after a year's break. The theme of the SnowCastle this year is happiness, because we are the happiest people in the world. More moments of happiness are offered for the most enjoyment – that is, lunch in the restaurant Lumihiutale.
The next day you will have memorable activities. You will visit the reindeer farm and enjoy a sleigh ride as the snow rustles under the sledge, The evening culminates in a snowmobilesafari, where you will hopefully also see than wonderful natural phenomenon in Lapland.
After outdoor activities it is cozy to relax in Jukola's sauna in hotel Merihovi.