KemiCard
All the necessary information on your phone.
Anyone can download KemiCard to their phone free of charge and take advantage of the benefits of the card. At KemiCard you will find everything you need to know about the city. The card has offers and stamp passes for local shops, news, attractions, activities and other useful information about the city.
And the card is sure always with you!
1. Dowload the free Cardu -app from App-store or Play-store.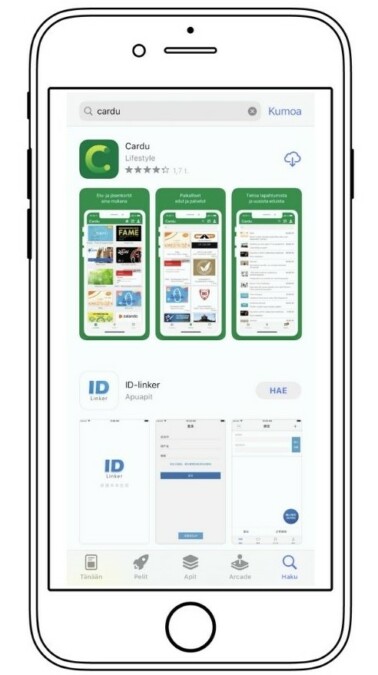 2. Log in the way you prefer.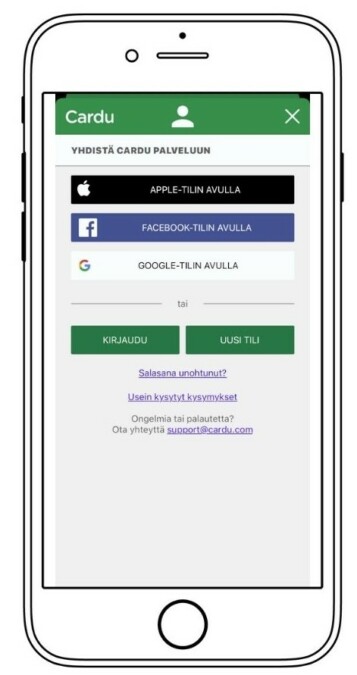 3. Search for Kemi Card in the app.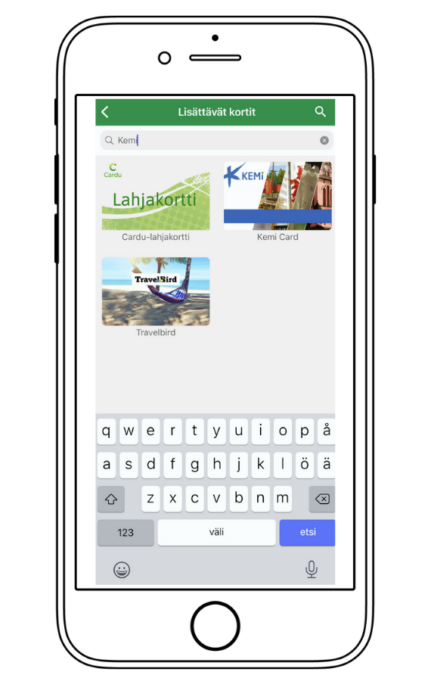 4. Click the card and click "Save to wallet" (Tallenna lompakkoon).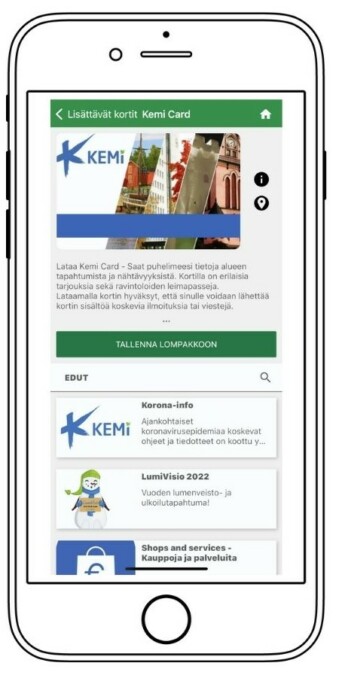 5. Ready! Now you can take advantage of the offers, stamp passes and information found on the card.